Digitally document animal welfare during transport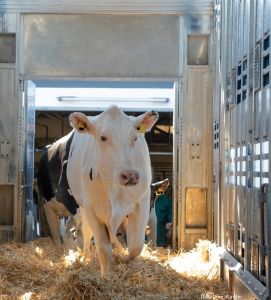 The German Livestock Association (BRS) has launched a transparency offensive and developed its own Animal Welfare Standard Transport (TWS-T) together with the AFC Consulting Group. This ensures animal welfare-compliant supply of breeding cattle on transports.
The TWS-T is a digital system for the planning, execution, documentation and evaluation of animal transports in Europe and beyond. The program system, developed by the industry, maps the execution of animal transports at the highest professional level.
The digital system appears externally in the form of a web front end and a cell phone app. In the background, the system consists of numerous pieces of information that are stored in relational databases and exchanged in encrypted form via the Internet between the web front end, app and database using interfaces.
Transparency along the entire transport
With the digital standard, the organizer and transport company create transparency along the entire animal transport chain from the point of dispatch to the destination. Data and images are uploaded to the central TWS-T database so that the organizer can track the transport in real time.
Driver documents animal welfare-relevant data via cell phone app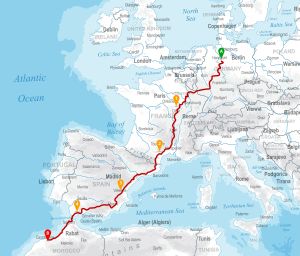 The cell phone app is logically structured and can be used very easily by the driver for the tamper-proof recording of animal welfare-related history data. The driver selects his language in the app and enters the unique code he has received from the organizer into the app. This transfers the planning data of the transport to the app.
For each entered location (shipping point, rest breaks, supply stable, border, destination), the driver fills out a checklist (functionality of the vehicle, feeding, bedding, ...). Photographs or films taken by the driver at these locations supplement this documentation. And in the same way, he also takes photos or films when the animals are loaded or unloaded at the various locations. If any deviations from the planned data occur, the driver enters them into the app with reasons.
Together with the GPS data of the cell phone or the vehicle, the data is immediately transferred to the central database of the digital standard. This makes the data available in real time to the organizer in the web front end. If no data transfer is possible via the cell phone (e.g., no roaming agreements between network operator and cell phone provider), the app collects the information and transmits it when data transfer is possible again.
---
Eine Initiative von